SULLIVAN'S offer quality, innovative and exclusive products available through Showtime.
Sullivan's offer the most complete collection of products available for the livestock industry. Nobody offers more cutting edge technology. They have always stressed a dedication to quality and are continually developing new products to better suit the ever changing show industry.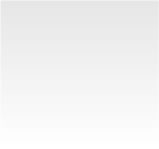 £21.95 - 29.50 + VAT

£13.95 + VAT
****All Cheviot colours are currently out of stock - We have an alternative product Brown Bloom*****
This will improve the colour of Suffolk, Hampshire and other breeding sheep. Each 250ml bottle will be enough for 150 gallons of dip depending on the shade required. Can also be added to a solution of dip and sprayed directly on to the sheep. Leaves a digestive biscuit colour when used properly. This product must be added to a solution of dip to obtain proper results.
To order click on the link above